Welcome to Reading Township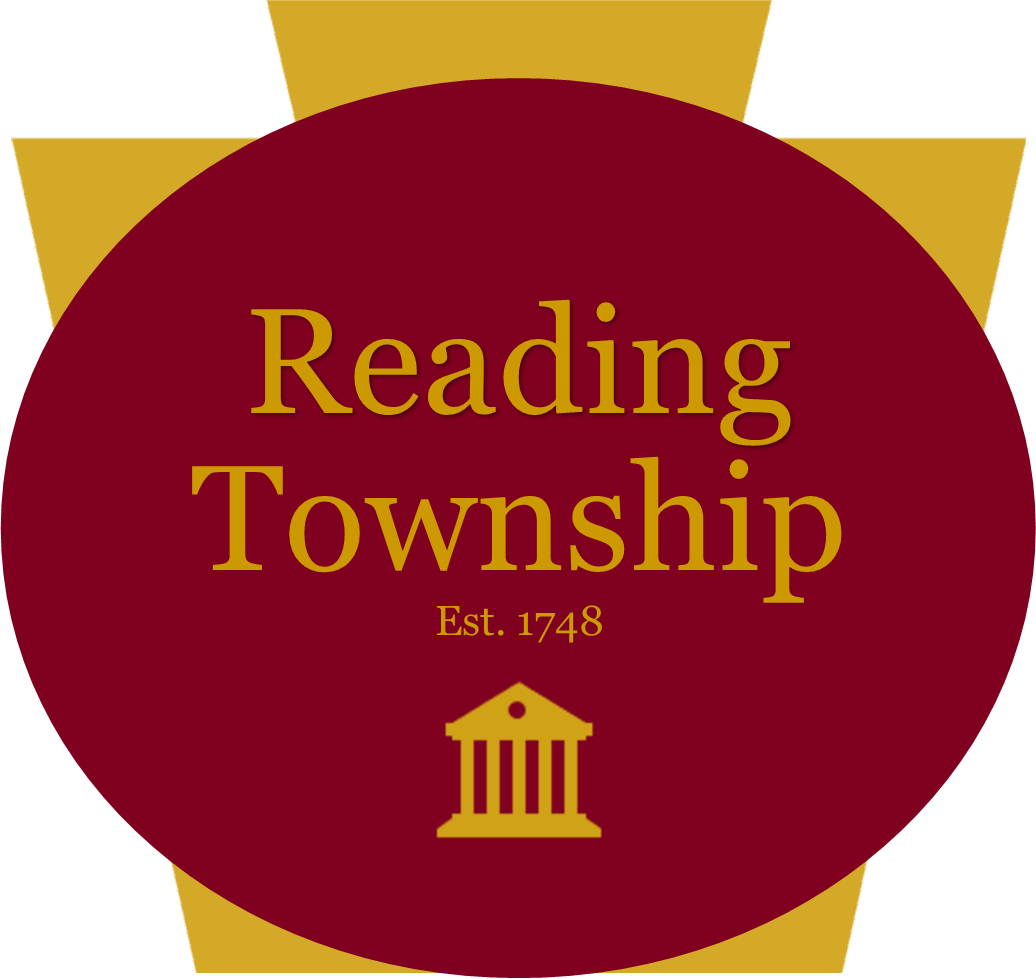 Township News
Annual Re-Organization Meeting Board of Supervisors January 2, 2024 at 9am
Bid Notice 2003 F-550 Dump Truck. Sealed Bids will be received by Reading Township until Noon on Monday, 12/18/23 and will be opened publicly on 12/18/23, 6pm at the Board of Supervisors
Proposed 2024 Budget of Reading Township
Township Calendar
Monday, December 18, 2023
Event Time:
6:00 PM - 7:00 PM
Office Hours
Adjusted Office Hours for November:
12/7 8am- 12Noon
12/14 8a- 12Noon
12/20 8am-12Noon
12/25-1/1 Office CLOSED
1/2 8am-5pm
Current Office Hours:
Monday-Thursday 8am- 5pm
Meetings Times:
Board of Supervisors
Meets: 6:00 PM | 3rd Monday Monthly
Planning Commission
Meets: 6:30 PM | 1st Monday Monthly
Reading Township Municipal Authority
Meets: 3PM- 1st Monday Monthly
Police Department
Emergency: 911
Phone: 717-624-4222 Ext. 1
or 717-624-2270
To report a crime, DO NOT email. Please call 717-624-2101
On-Lot Sewage Pumping
Reading Township requires pumping and inspection of all on-lot septic.
Right to Know
To serve as a resource for citizens in obtaining public records of the Township.​​​
PA Municipal Code Alliance
Zoning/Land Use Permits Processed at PA Munipal Code Alliance